Hakone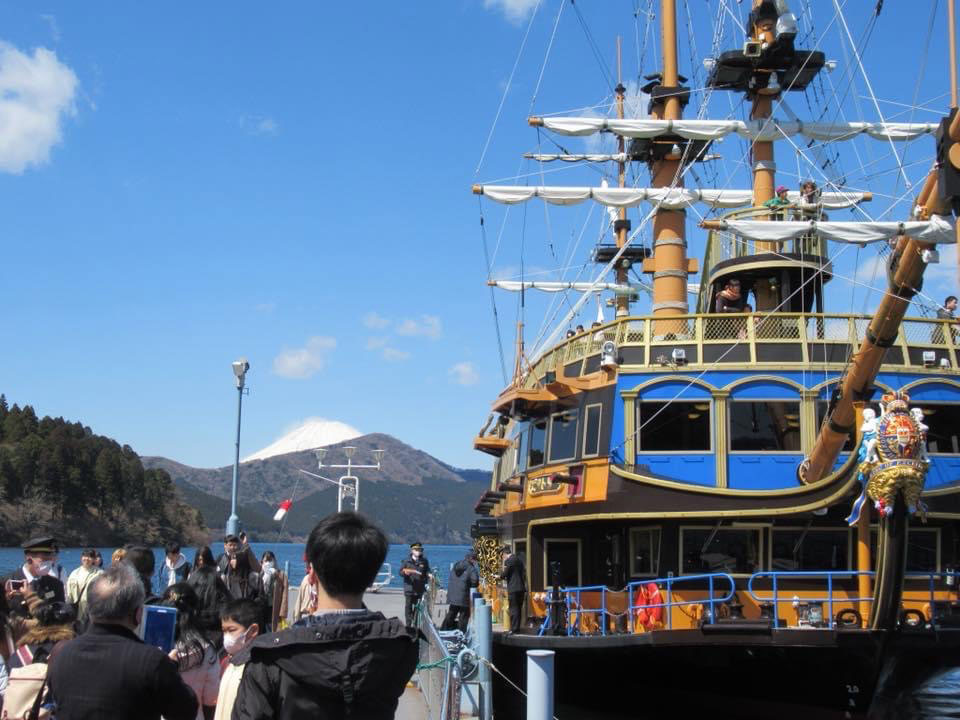 Hakone is part of the Fuji-Hakone-Izu National Park, less than 100 kilometers from Tokyo.
Famous for hot springs, outdoor activities, natural beauty, and the view of nearby Mt. Fuji, Hakone is one of the most popular destinations among Japanese and international tourists looking for a break from Tokyo. There are a number of spots to visit, including Owakudani, Lake Ashi-no-ko, Susuki-sogen of Sengokuhara, a stone Buddha and stone towers situated in Moto-Hakone, and cedar trees along Kyu-Kaido Street.
Various methods of transportation, such as mountain railway, cable car, ropeway, and cruising boat, are available to bring you to these spots. The best time of the year for views of Mt. Fuji is the winter months of December and January.
In addition, Hakone is also home to various museums. The Hakone Open-Air Museum, the Narukawa Art Museum for modern Japanese paintings, the Pola Museum of Art featuring Western paintings, and the Venetian Glass Museum are only a few to mention among many that attract a number of visitors.
Lake Ashi
Lake Ashi (Japanese: Ashinoko) was formed in the caldera of Mount Hakone after the volcano's last eruption 3000 years ago. Today, the lake with Mount Fuji in the background is the symbol of Hakone. The best views of the lake in combination with Mt. Fuji can be enjoyed from Moto-Hakone, from the Hakone Detached Palace Garden and from the sightseeing boats cruising the lake.
Note however, that clouds and poor visibility often block the view of Mt. Fuji, and you have to consider yourself lucky if you get a clear view of the mountain. Visibility tends to be better during the colder seasons of the year than in summer, and in the early morning and late evening hours.
Two companies, Hakone Sightseeing Boats and Izuhakone Sightseeing Boats, operate boats between Moto-Hakone and Hakone-machi at the lake's southern shores and Togendai and Kojiri at the lake's northern end. A boat cruise from one end of the lake to the other takes roughly 30 minutes and costs 970 yen. The Hakone Free Pass is valid on the pirate ship shaped Hakone Sightseeing Boats but not on boats operated by Izuhakone.
Area Map